What foods can you forage for?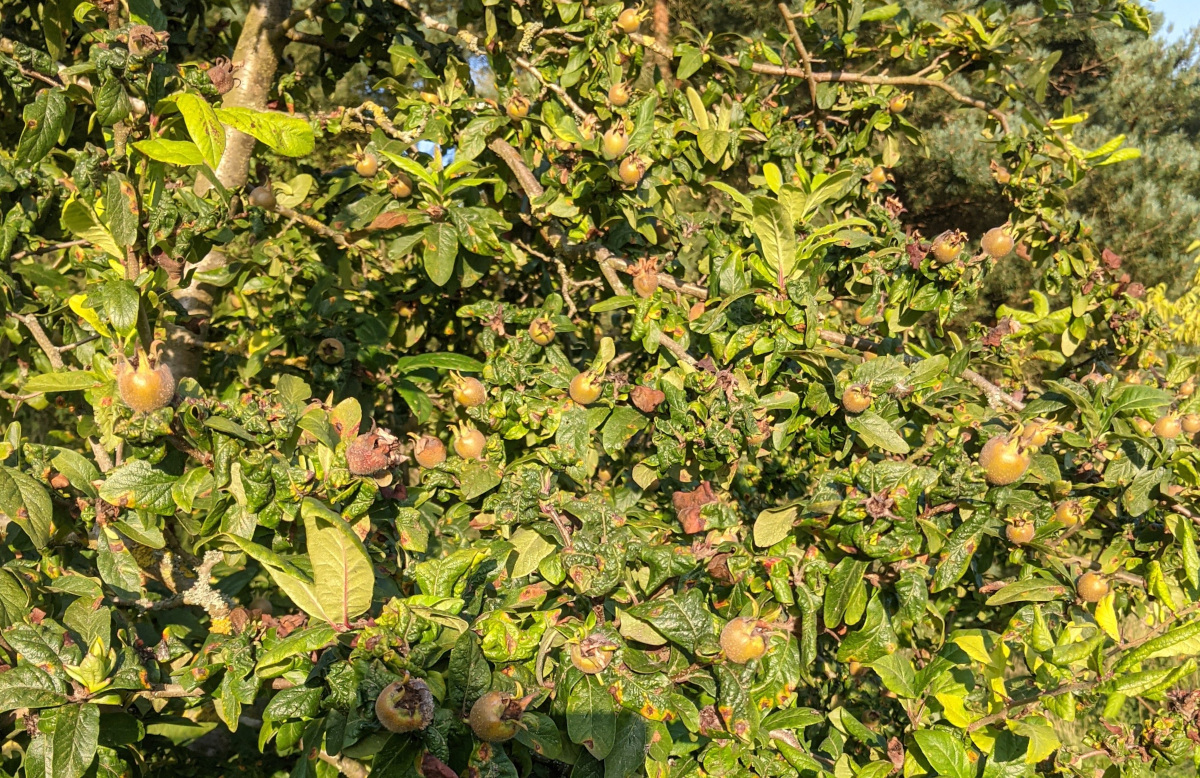 My favourite foods to forage for:
Bilberries or wild blueberries,
Sloe berries or blackthorn,
Hazel nuts,
Blackberries
Apples and crab apples,
Plums, damsons and Gage,
Wild garlic,
Some mushrooms.
I do need to confess that I inoculated a dead oak tree in the countryside with shiitake and oyster mushrooms so I can harvest on a regular basis.
Below: Washing my haul of red apples from some farmland near me last Fall. I made hard cider from them.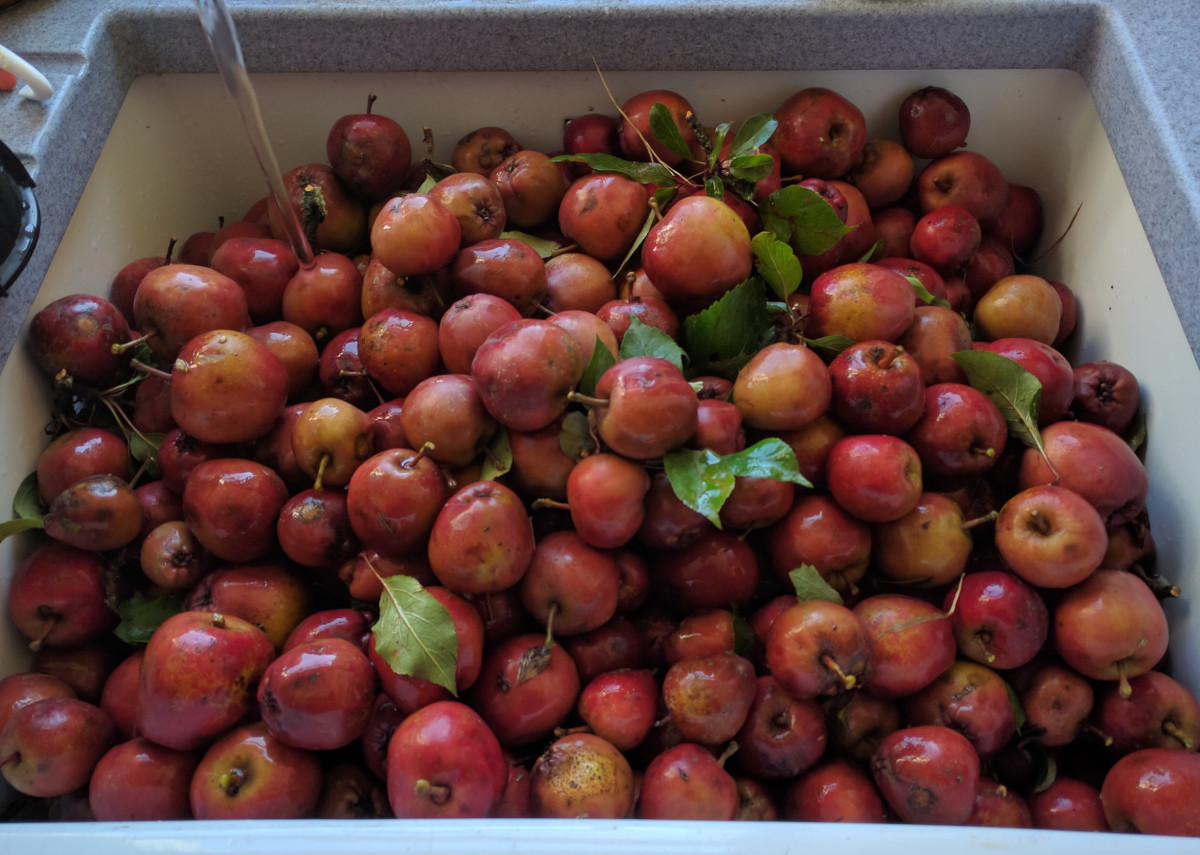 Here is a table of some of the most common foods people forage for, along with the best time of year to go foraging for them:
| Food | Best time to forage |
| --- | --- |
| Berries | Late summer to early fall |
| Mushrooms | Fall |
| Nuts | Late summer to early fall |
| Wild greens | Spring to fall |
| Marsh Samphire | July to August |
| Wild garlic | Spring and early summer |
| Winkles | All year |
| Mussels and oysters | Any month with an "r" in. |
| Wild onions | Spring and early summer |
| Wild asparagus | Spring |
| Wild herbs | Spring and summer |
| Cockles | All year |
| Wild fruits | Late summer to early fall |
| Edible flowers | Spring and summer |
| Seaweed | Any time of year, depending on variety |
Please keep in mind that the best time to forage can vary depending on your location and the specific type of food you're looking for, so it's always a good idea to do some research before heading out.
Below: If, like me, you are partial to damson or sloe gin then you will need to forage as these fruits are not grown commercially.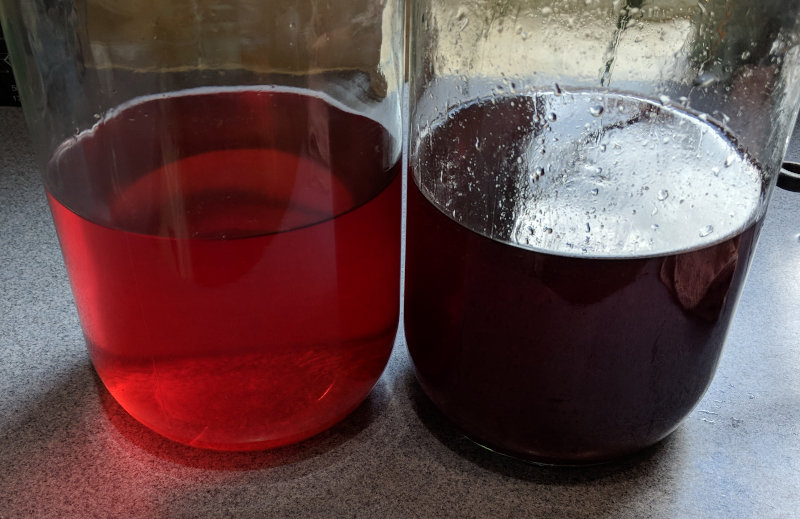 Also, make sure to only pick plants and mushrooms that you can positively identify as safe to eat, and avoid foraging in areas that may be contaminated with pollutants or pesticides.